Ed Sheeran has been working on his new album for, get this, 6 years! I expect nothing but greatness from this new album
Zayn cancelling more shows due to his anxiety. He's rescheduling the shows in Japan that he has already rescheduled once before. Reports saying that if he doesn't do another show soon, his solo career could flop.
HELLO STEVE CARELL! All the heart eyes…
Michael Buble and family out for the first time since Noah's recovery.
Bruce Willis and fam out for a stroll through the Santa Monica Zoo
Are Khloe Kardashian and Tristan Thompson expecting?! It sure looks like it from the caption of the polaroid.
J. Law out with Quentin Tarantino for lunch, could there be a new film in the making?!
Congratulations to Danielle Panabaker and Hayes Robbins!
Cheryl and Liam Payne's £1 million car garage plans are coming to a screeching halt.
The Biebs out playing soccer on his time off from his Purpose Tour.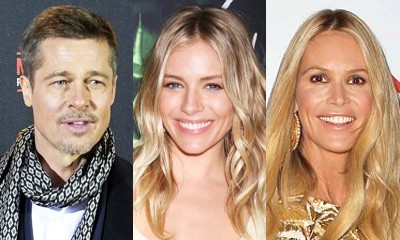 Brad Pitt is NOT dating either Elle McPherson OR Sienna Miller. Brad is still single, ladies!
Matthew Perry is selling his mansion for $13.5 million *gasp*