The cast list for Aladdin is here! Mena Massoud has been cast perfectly as Aladdin. Princess Jasmine will be played by Naomi Scott AKA Kimberly the Pink Power Ranger.) Will Smith will be playing the part of the Genie! I can easily say this is MY most anticipated movie.
Twitter BLEW UP last night with Game Of Thrones Season 7 premiere! Women took charge and the internet loved it! The internet also loved Ed Sheeran's cameo in the premiere. Read more about the premiere here.
Demi Lovato and Selena Gomez getting nostalgic! Both listening to each others new singles released last week, tweeting about their "Barney Days"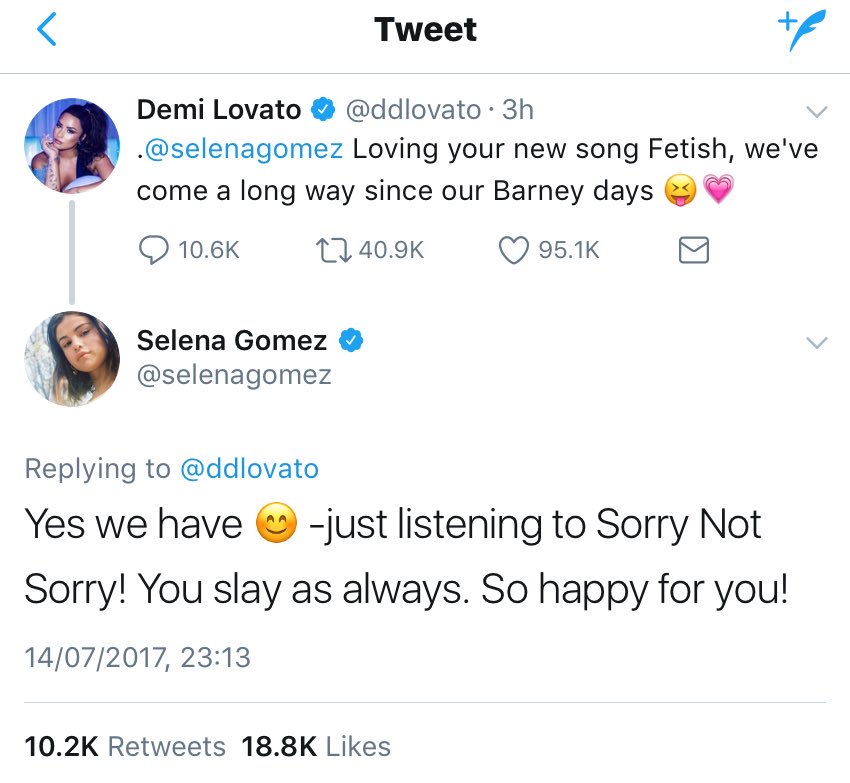 Aaron Carter was arrested last night and charged with a DUI and possession of marijuana by Habersham County Sheriff's Office, who arrested both Carter and girlfriend Madison Parker. He says police "targeted" him because he's a celebrity. Read the full story here.
A Brazilian court has dismissed the criminal case against U.S. swimmer Ryan Lochte, who had been charged with filing a false robbery report during the 2016 Olympics in Rio de Janeiro. Read the full story here.