Jennifer Lawrence is trying to get down to the bottom of whether or not Taylor Swift and Karlie Kloss are friends because it "keeps her up at night." Girl when you get down to it, will you puhhhlease tell me?!?!?! Read the full story here.
Colin Quinn revealed that on Valentine's Day he had a heart attack and is currently recovering! Well wishes going to him.
Rihanna is preparing to celebrate her 30th birthday tomorrow!
Toni Braxton has confirmed her engagement to Birdman! Congratulations!
Adam Rippon is responding to Sally Field's attempt to set him up with her son! He said "I'm sure one day, we're going to meet!" Let the match making happen please!!!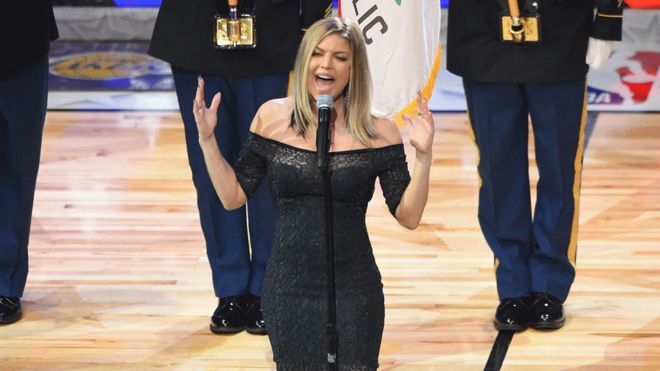 Fergie has apologized for her rendition of the National Anthem saying, "I've always been honored and proud to perform the national anthem and last night I wanted to try something special for the NBA… I'm a risk taker artistically, but clearly this rendition didn't strike the intended tone… I love this country and honestly tried my best."
Justin Bieber and Selena Gomez are jetting off to Jamaica to celebrate his father's wedding! I can't wait to see the photos they take!